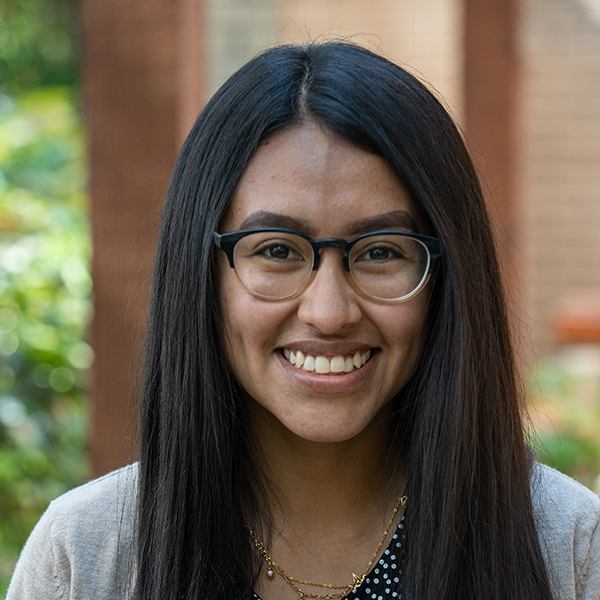 Alumni Spotlight
Ciriac Alvarez Valle graduated from the University of Utah in the spring of 2017 with a Bachelor of Science in Political Science and Sociology. As an undergraduate student, Alvarez Valle enriched her college experience through a national Hinckley internship with Ibarra Strategy Group (ISG).
Alvarez Valle's Hinckley internship developed valuable work experience and empowered her to take on responsibility. "ISG supported me as an intern as I gained opportunities to learn how events were prepared and run. I took ownership of a smaller event, and gained networking opportunities and skills," says Alvarez Valle. "Thanks to these opportunities, I developed skills that otherwise, I would not have built in a classroom alone."
Looking back on her Hinckley internship, Alvarez Valle's favorite memory from interning in D.C. was of the internship work itself. Specifically, when she had the opportunity to work with ISG to support the Latino Leaders Luncheon events during the Democratic and Republican National Conventions. This gave Alvarez Valle the opportunity to attend a night of the 2016 Democratic National Convention and listen to speeches from Former First Lady Michelle Obama and Senator Bernie Sanders.
Her internship benefitted Alvarez Valle both professionally and personally. "I was able to gain a stronger sense of confidence in myself during my internship in D.C. and a greater understanding of the advocacy and policy work I wanted to do in the future," says Alvarez Valle. "I also met so many amazing people during my internship, including undocumented movement leaders who I continue to advocate alongside today for humane immigration reform."
 Alvarez Valle joined Voices for Utah Children in 2018 after graduation and has worked in multiple positions there ever since. First a Health Policy & Communications Fellow, then a Policy Analyst, she is now a Senior Policy Analyst at Voices for Utah Children. She plans to continue her education by eventually attending law school.