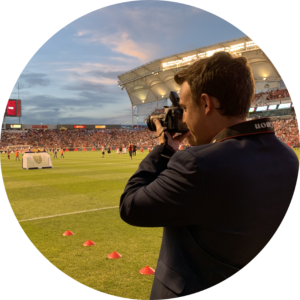 Students of all majors can get credit and funding for internships that they have found through their own connections. The "Set Up Your Own" option is a great way for students to gain university credit for local, national, or global internships.
In order to qualify as a legitimate internship and receive university credit, the host office and intern must meet the following criteria:
Be a legitimate, established organization.

Provide substantive duties and a dedicated work space.

Fulfill hour requirements (Local and National interns need 9+ hours/week. Washington DC and global must be full time).

Hinckley Interns must register 3-12 credit hours for the internship class during that semester.

Academic credit is obtained by fulfilling a successful internship, writing a research paper, completing assignments, attending mandatory meetings, and receiving a positive supervisor evaluation.
Select Your Internship Type:
You'll need to fill out a form detailing your internship to ensure it qualifies. One of our program directors will respond to the email you provide.
LOCAL
Deadline:
Spring Semester: Jan. 5, 2024
For more info, contact: alexandra.macfarlane@hinckley.utah.edu
Set Up My Internship
NATIONAL
Deadline:
Spring Semester: Oct 15, 2023
For more info, contact: gina.shipley@hinckley.utah.edu
Set Up My Internship
GLOBAL
Deadline:
Rolling Deadline
For more info, contact: jean.oh@hinckley.utah.edu
Set Up My Internship