Hinckley Institute
Student Staff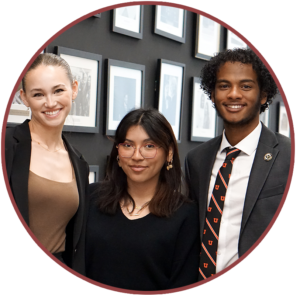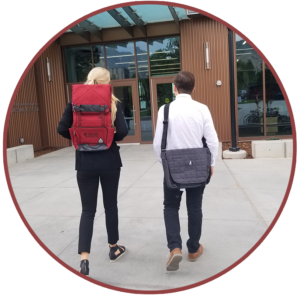 Student staff play an integral role to the success of the Hinckley Institute and are immensely helpful in ensuring day-to-day operations run smoothly. Student staff duties include mentoring and advising students, assisting with Hinckley programming and administrative tasks, aiding in forums and events, leading and participating in outreach initiatives, and other duties as assigned.
There is a time commitment of 15-30 hours a week and we are flexible with your class schedule. Pay rate starts at $12/hour.
Application opens as positions become available.
Lily Jones
Lily is a third-year student studying political science and sociology. She hopes to pursue a graduate degree in public policy and a career in reproductive rights advocacy work. Lily spent two semesters as a local intern with Family Planning Elevated where she contributed to reproductive health related legislation in the 2023 Utah Legislative Session.
Ella Sjoblom
Ella is a third-year student majoring in Economics and Political Science. She hopes to pursue a graduate degree in economics and a career in public finance or policy research. Ella spent two semesters as a local intern at the Kem C. Gardner Policy Institute, where she worked on economic and industry research for the state of Utah.
Karina Barker
Karina is a senior at the University of Utah studying Political Science and International Studies. She has completed two internships with the Howell Group in the 2022 and 2023 Utah Legislative Sessions. She is interested in public administration, legislation, and international affairs and hopes to pursue a career that will advocate for and benefit all.
Other ways to get involved with the Hinckley Institute: