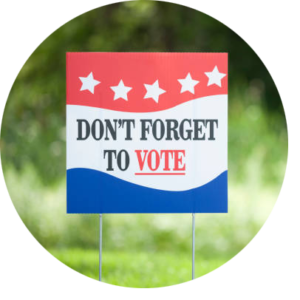 As a nonpartisan organization, we value the wide variety of political efforts that take place in Utah and strive to foster civic engagement among students and community members. Connecting students with local campaigns is one of the ways we do this.
The campaigns listed on our website directly reached out to the Hinckley Institute for interns. If your campaign is interested in working with Hinckley Interns, please select the "Host an Intern" option below.
Campaigns for the 2022 primary elections must submit a formal request for interns by March 25, 2022 in order to be eligible for intern placement through the Hinckley Institute.
2021 Municipal Elections & 2022 Midterm Elections
The Hinckley Institute neither supports nor opposes these candidates or their campaigns.