The Sam Rich Lecture Series is a biannual event created to honor the late University of Utah political science professor, Sam Rich. Each edition of the series celebrates the work and life of a different preeminent global leader or thinker. The goal is to engage and inspire University of Utah students and the larger community.
---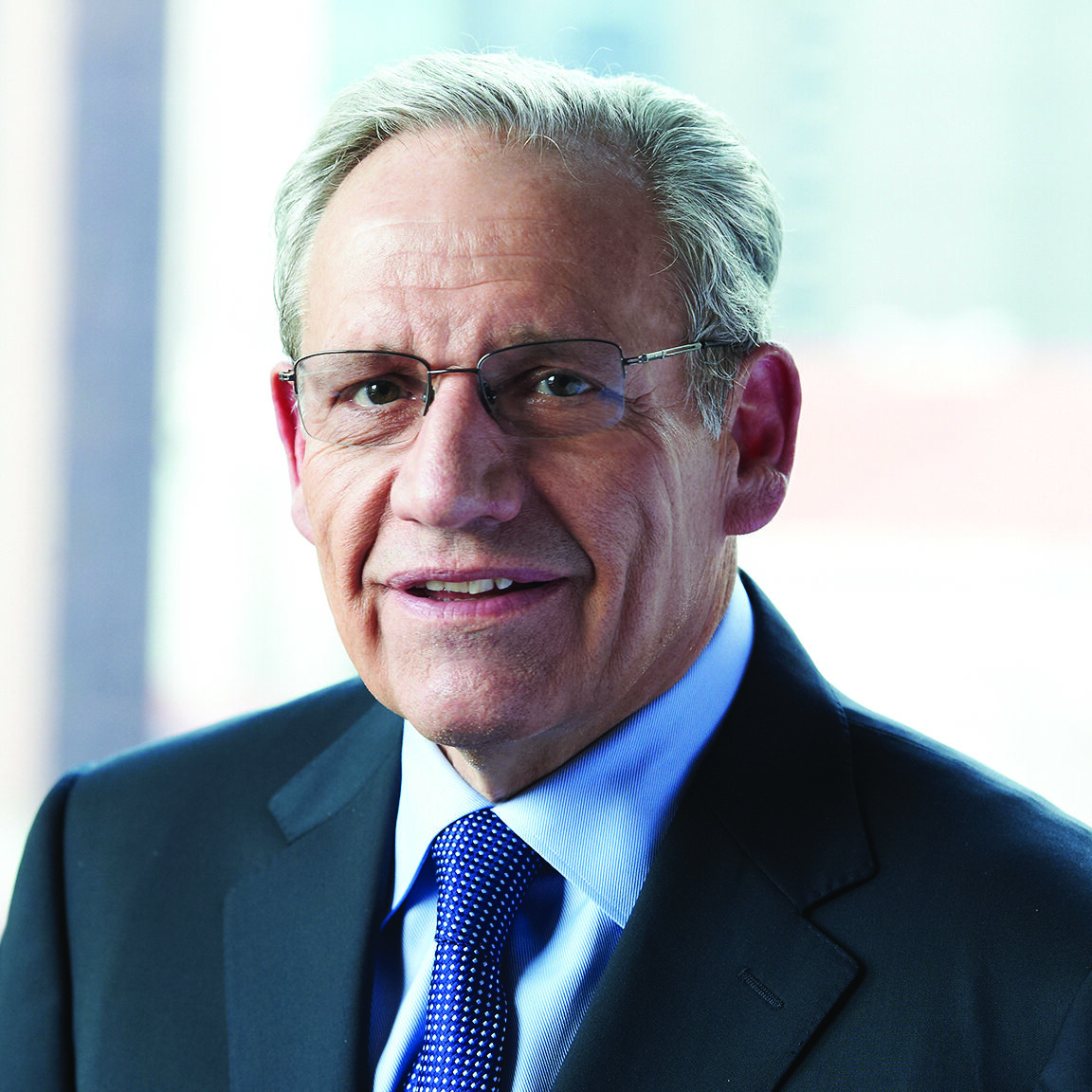 Bob Woodward
November 16, 2017. Kingsbury Hall
No one knows the American presidency as well as Bob Woodward, the Post's veteran reporter-historian, who has written eighteen #1 bestselling books. As a speaker, Woodward pulls the curtain back on Washington and its leaders to captivate audiences with stories that are sometimes surprising, shocking, and always fascinating. He blends stories that are both up to the minute and from the past. Woodward speaks as he writes – crisp and concise – and helps people get behind the spin to understand what's really going on in the halls of power in an age of 24- hour news, social media, and snarky politics.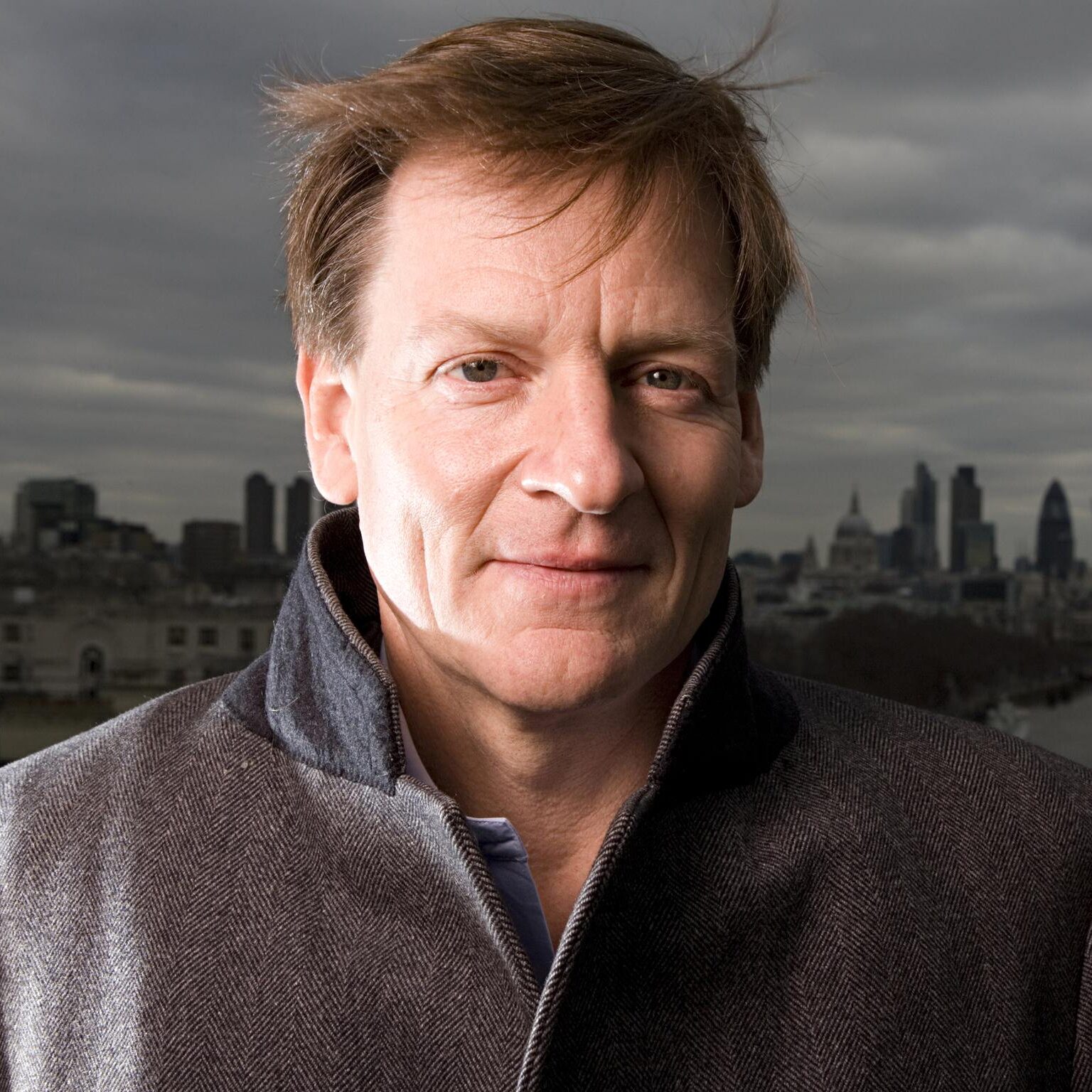 Michael Lewis
September 24, 2015. Abravanel Hall
The University of Utah's Hinckley Institute of Politics is thrilled to present the 2015 Sam Rich Lecture, "A Conversation with Michael Lewis" in conjunction with the David Eccles School of Business.
Lewis' acclaimed New York Times bestsellers include Moneyball, The Blind Side, Flash Boys, Boomerang, and Liar's Poker—to name a few. His book on the financial meltdown, The Big Short is currently being made into a widely-anticipated film starring Brad Pitt, Christian Bale, Ryan Gosling, and Steve Carell.
After graduating from Princeton and the London School of Economics, Lewis worked at the bond desk at Salomon Brothers. His bold exposé on the industry shook the nation and resulted in a number-one bestseller "Liar's Poker." He left the financial world to become a journalist and frequently contributes to the New Republic, New York Times Magazine, Slate, Vanity Fair, and Bloomberg.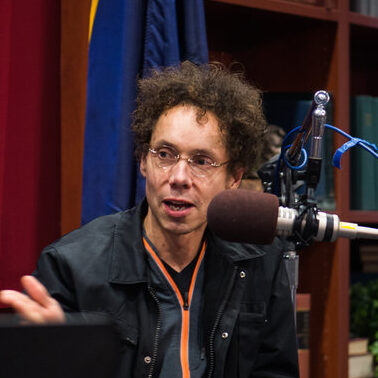 Malcolm Gladwell
November 5, 2013. Abravanel Hall
Celebrated author and New Yorker staff writer Malcolm Gladwell was the inaugural Sam Rich Lecture guest. He has written five extraordinarily successful books that have changed the way we think about our world—even to the point of inspiring the term "Gladwellian."
Dubbed by Time magazine as one of the 100 most influential people in the world and by Foreign Policy as a leading Top Global Thinker, Gladwell's five books have topped the charts on the New York Times bestsellers list and three have also been number-one international bestsellers.
His first book, The Tipping Point, has been a New York Times bestseller for 400+ weeks and has embedded the word into our vernacular. His second book, Outliers, examines the way we understand success and has entrenched the "ten thousand hour rule" into our collective consciousness.
Gladwell's latest acclaimed book, David and Goliath: Underdogs, Misfits, and the Art of Battling Giants, challenges how we think about obstacles and disadvantages by drawing upon history, psychology, and powerful storytelling. Gladwell ultimately offers a new interpretation of what it means to cope with a disability, lose a parent, or suffer from any number of other perceived setbacks.
In his sold-out Sam Rich lecture at Abravanel Hall, Gladwell celebrated two unexpected heroes of the women's suffrage movement who overcame immense societal barriers.
He additionally participated in a live RadioWest broadcast interview with local media that generated more than a dozen television, radio, and newspaper articles; addressed an intimate VIP dinner for Hinckley Institute supporters and community leaders; met with University of Utah students; was presented by Hinckley Institute Chair Jim Hinckley and Director Kirk Jowers as a 2013 Hinckley Fellow; and enjoyed a book signing.
The Man Behind the Lecture Series
Dr. S. Grover "Sam" Rich Jr.
The magnanimous funds bequeathed upon Dr. Sam Rich's passing will allow the Hinckley Institute to bring preeminent global leaders and thinkers to the state for large-scale speaking engagements.
Dr. Samuel Grover Rich Jr.  known to his friends as "Sam" (1918–2009), dedicated his life to the study of international relations. Dr. Rich earned degrees at the University of Utah and Stanford, returning to the U as a professor of political science for 31 years. Before entering his career in academia, Dr. Rich served as the American Vice Consul in Valencia, Spain, during World War II. He received the University of Utah's first Ford Foundation fellowship, allowing him to study the international relations programs at Princeton, Yale, and Columbia before establishing a program at the U. Dr. Rich lectured at renowned institutions around the world and was appointed by President John F. Kennedy to serve as a Professor of Foreign Affairs at the National War College in Washington, DC, in 1962. Wherever he taught, Dr. Rich was beloved by his many students; he challenged their views and broadened their minds in the field of global affairs.
Perhaps most prized to Sam were his family relationships; he married Ruth Bennion Summerhays in 1941, and they enjoyed 68 wonderful years of marriage. Sam and Ruth had two children: Samuel Grover Rich III, who was killed in a car accident at a young age, and Laurie Rich Coulson, a devoted daughter throughout their lives. Whether at the family dinner table, in social circles, or on the golf course, Sam was known to enjoy a good political debate. 
Dr. Rich was an active force in the community and a generous philanthropist, serving as President of the Salt Lake Committee on Foreign Relations, President of the Utah United Nations Association, State Director of UNESCO, and with various school boards and art associations. Sam gave freely to the University of Utah, especially to KUED, the Huntsman Cancer Institute, and Pioneer Memorial Theater. He first established the Sam Rich Program in International Politics in 2000, and the magnanimous funds bequeathed upon his passing will allow the Hinckley Institute to bring prominent international leaders and thinkers to the state for speaking engagements. 
Said Fred Esplin, Vice President of Institutional Advancement at the University of Utah, "Sam influenced generations of students through his lectures and teaching, something that carries on today in the lives of those who studied under him….Through Sam and Ruth's generous gifts to the university, thousands of people for generations to come will be the beneficiaries of his commitment to broaden public understanding of our collective history and form of government." Former Hinckley Institute Director Kirk Jowers confirmed, "Sam's legacy will live on with U students for decades more through his creation, vision, and support of this wonderful program."