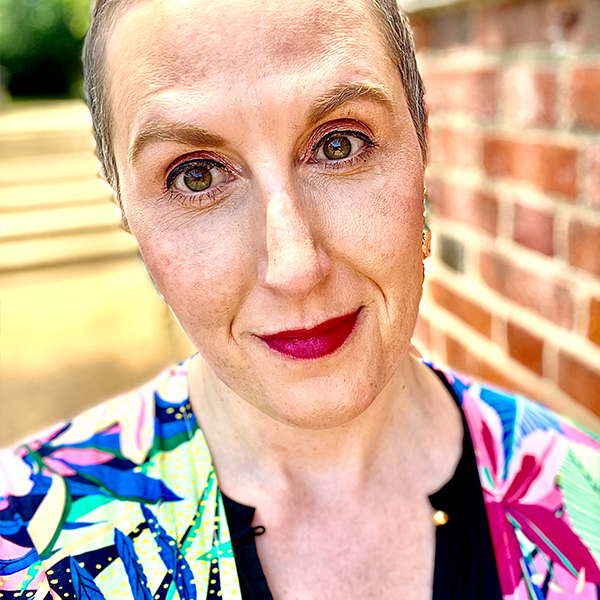 Alumni Spotlight
After making the transition from nursing student to speech communications student, Jana Baldwin was eager to find opportunities that would enrich her academic experience and help prepare her for the future. During the summer of 2002, Baldwin visited her best friend in Washington, DC, who was completing a Hinckley internship at the time, and fell in love with the city.
I will never forget when I arrived at Reagan National Airport, my friend held up a sign with my name, welcoming me to DC. This experience began the single most amazing trip of my life. I toured the Capitol, went to Jazz in the Sculpture Garden, saw the PBS Memorial Day Celebration in 100% humidity and decided whatever I had to do to get the opportunity to intern in DC-I was going to make it happen for me.
Baldwin ended up securing a Hinckley DC internship with Senator Orrin Hatch during the summer of 2004. Baldwin made many wonderful memories during her time as a Hinckley intern, including meeting her amazing roommates, going to free shows at the Kennedy Center, and attending the dedication of the World War II Memorial where they met President Clinton. Baldwin's DC experience greatly impacted her academic and professional path.
My Hinckley internship changed my life-it shaped my values and gave me direction. While I knew that I did not want to continue a life working directly in politics or with the Republican party I was able to define a direction for my life after college because of my experiences.
Baldwin's internship also inspired her to become more involved on campus. After returning from Washington, DC, Baldwin ran for Panhellenic President of the National Panhellenic Conference (NPC) and won. Baldwin loved working to improve Greek Row, neighborhood relations and giving back to the University of Utah. In addition, Baldwin volunteered with ASUU student body elections, "Rock the Vote", and served on the interfaith council.
Baldwin graduated from the U in 2005 with a degree in Speech Communications and a minor in Business. She knew she had the desire to return to DC and went on to obtain a master's degree in Public Health with an emphasis in Communication and Marketing from the George Washington School of Public Health in 2010.
Baldwin has worked for the federal government since 2013. After spending 8 years working for the Federal Emergency Management Agency (FEMA), Baldwin now serves as the Community Engagement Chief for the U.S. Army Military District of Washington. Baldwin's Hinckley internship helped her to determine what type of career she wanted to pursue.
My Washington, DC internship changed the direction of my life. It afforded me the opportunity to have the idea that I could have a career, healthcare, retirement, and that I would be able to pay back my student loans by working as a public servant in the federal government.
In addition to all of her achievements professionally, Jana's most recent battle over breast cancer fuels her passion to advocate for public health, especially for regular cancer screenings.
As a survivor herself, Jana knows intimately the impact of screenings and educating the public on the importance of early detection.
In her current position, Baldwin coordinates community and leader engagement, coordinates events for the armed services, and works to promote large national scale events like Memorial and Veterans Day at Arlington National Cemetery.