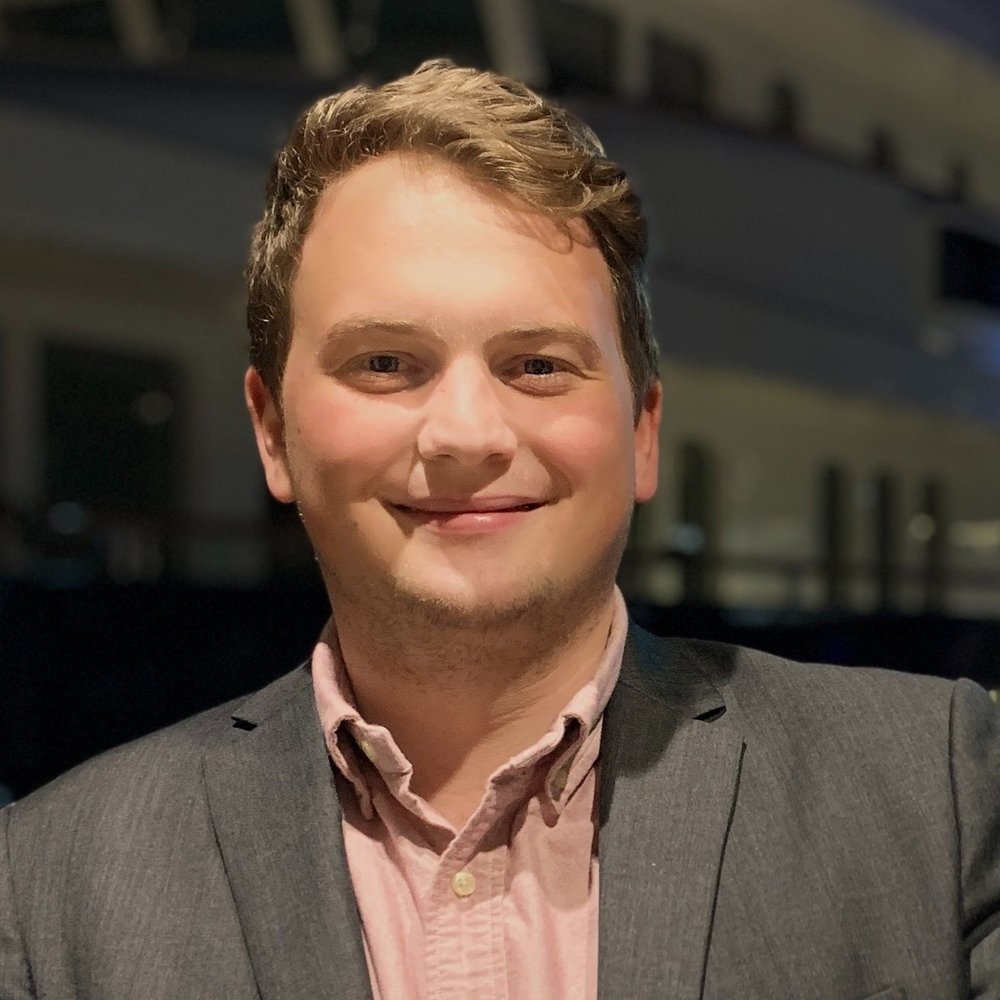 Alumni Spotlight
When Chris Herman started at the U, he knew he wanted to study international affairs, but was unsure of how that would translate into a future career. Luckily, Herman found the Hinckley Institute and was able to partake in numerous experiences that helped set him on the right path for his future career.
During his time as an undergrad, Herman participated in a variety of experiences that the Hinckley Institute offered, including attending numerous forums, enrolling in Ambassador John Price's inaugural seminar and participating in three internships.
Herman's first internship was with the Hinckley's DC Program, as an intern with the Diplomatic Courier - a global affairs media network.
The Diplomatic Courier was a great introduction to the dynamic world of international affairs in Washington. I spent most days traversing DC to events and forums across the city where professionals gathered to discuss a wide range of different issues, from nuclear security to cultural diplomacy. I would bring back ideas I wanted to explore further to write articles for the magazine, which helped me cultivate new academic interests at the cutting edge of real-world issues in the field.
Herman loved living and working in DC with fellow Hinckley interns. He recalls great times grilling on the rooftop of the Hinckley apartments, making great friends and experiencing a variety of fun events throughout DC in the summer. It was a great introduction to the city Herman now calls home.
Herman next embarked on a global internship with Team Cote d' Azur - an economic development agency - in Nice, France. This internship taught Herman about international business and economic development. Herman loved immersing himself in French culture and especially loved eating seafood and spending weekends at the beach.
During his final semester at the U, Herman completed a local internship with the U.S. Commercial Service. He worked on a small team with just two other people and helped with the office's work of assisting local businesses to succeed in international markets. His co-workers proved to be great professional mentors and the experience laid the foundation for the career Herman has today.
Herman graduated from the U in 2015 with an Honors Bachelor of Science in Political Science and Bachelor of Arts in International Studies, with a minor in French. He went on to pursue a master's degree in Political Economy at Johns Hopkins University's School of Advanced International Studies. He found that his Hinckley experiences had greatly prepared him for graduate school.
Most of my classmates already had several years of postgraduate professional experience, but I wasn't out of my depth because I was able to have a variety of rich professional experiences in the field while still an undergraduate student.
Following his graduate studies, Herman has pursued a career in public service working on international trade and investment issues.
This was a very natural extension of all those formative early experiences I gained through the Hinckley Institute and the University of Utah that guided me toward this very rewarding path.