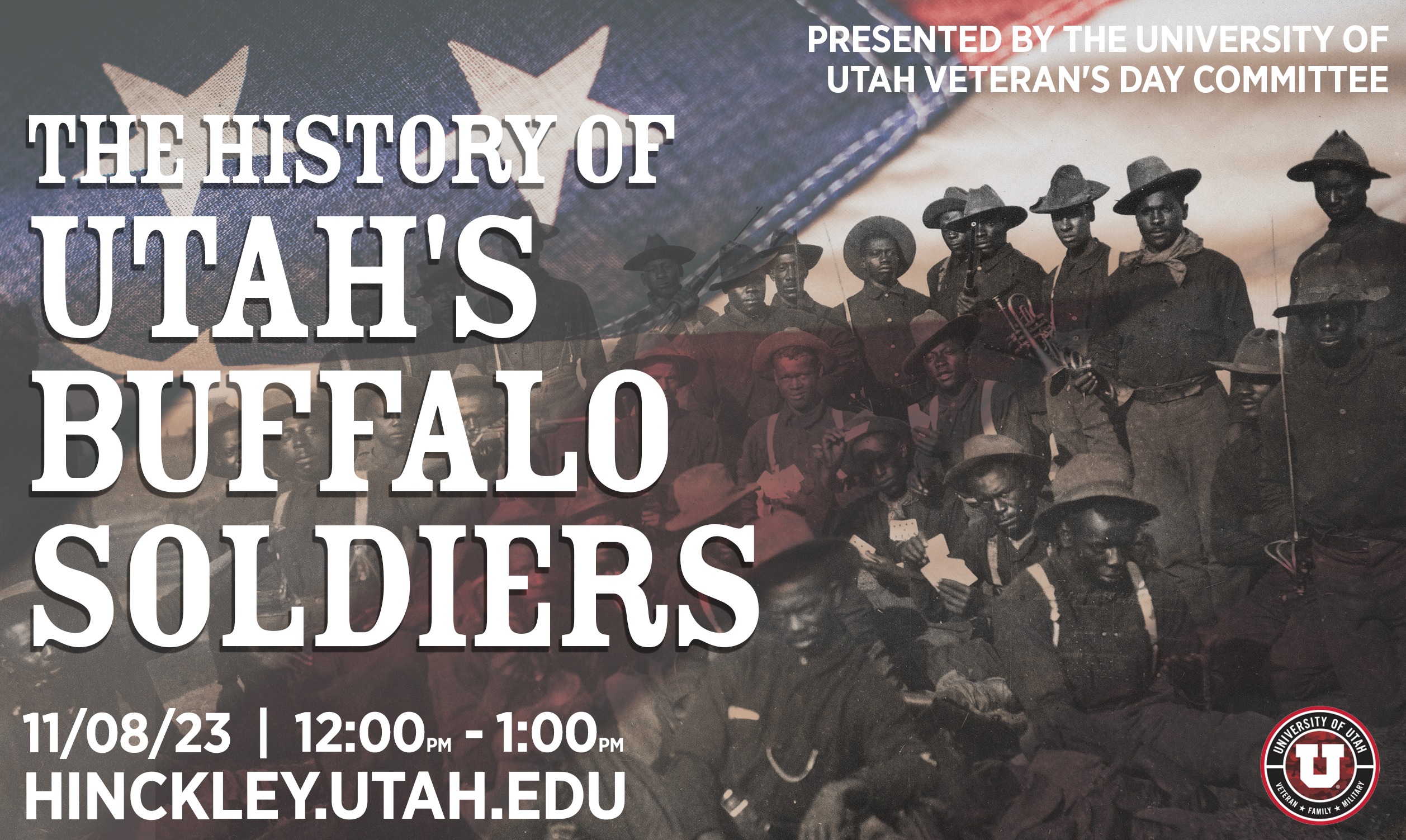 Wednesday, November 8, 2023
12- 1 PM
Hinckley Institute of Politics,
260 South Central Campus Drive,
Room 2018,
Salt Lake City, UT, 84112
United States
Forum offered online and in the Hinckley Institute caucus room - Room 2018, Gardner Commons.
The first advanced guard of the 24th Infantry—an all-black regiment formed in 1869—arrived in Salt Lake City in October 1896. The men were known as Buffalo Soldiers, so nicknamed by Native Americans at the time. They were deployed to fight across the frontier and abroad. At Fort Douglas, the men filled every role from musicians to members of the cavalry. One of the first Buffalo Soldiers to be buried at Fort Douglas was Lee Shipman, who died June 3, 1897. Shipman was born in the early 1840s in Kentucky and enlisted in the Colored Volunteer Army, a precursor to the 24th Infantry, as an "Enlisted Recruit Slave" in 1865. In 1868, he officially enlisted in the Army as a free man, after which he had 32 years of exceptional military service. Three months after Shipman retired in Utah, he died of a cerebral abscess.
Stories of soldiers like Shipman must be preserved so that their contribution is recognized, says Robert Burch, executive director of the Sema Hadithi African American Heritage and Culture Foundation, whose mission is to document Black history in Utah. In some cases, descendants of Buffalo Soldiers don't know where their ancestors are buried. Families weren't always notified where their loved ones died; they simply never returned home. "We can only unify ourselves as a community by learning the truth of everyone in that community,"  Burch says.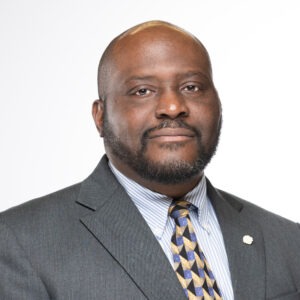 Speaker
Robert Burch
Founder & Executive Director, Sema Hadithi African American Heritage and Culture Foundation
PRESENTED BY THE UNIVERSITY OF UTAH VETERAN'S DAY COMMITTEE
Pizza will be distributed to attendees at the beginning of the event. Please plan to arrive at the venue promptly.
The Hinckley Institute neither supports nor opposes the views expressed in this forum.