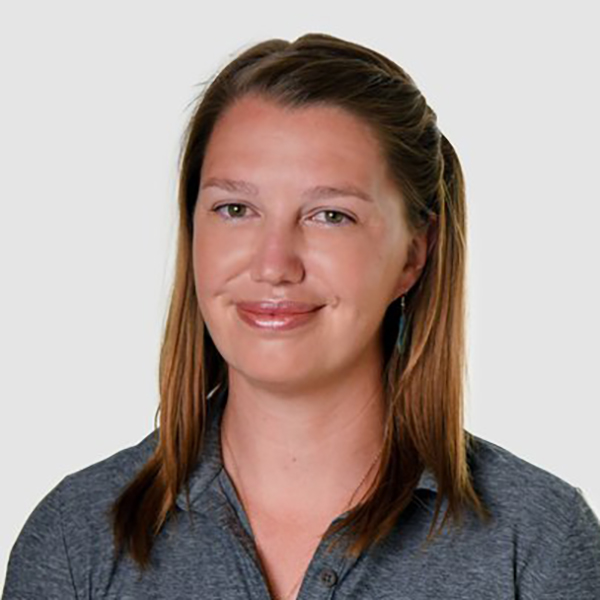 Alumni Spotlight
Paige Meek graduated from the University of Utah in 2007 with a Bachelors of Science in Psychology and a minor in Sociology. Through her involvement with the Hinckley Institute, she gained valuable professional experience that prepared her for a career in healthcare. She also experienced firsthand the value a Hinckley internship can offer to students of all majors and career interests.
While completing her undergraduate degree, Meek participated in a national internship in Washington, D.C. with the Democratic Leadership Council media group. Looking back on her experience Meek says: "My Hinckley internship gave me a lot of confidence and independence.  I loved the approach of getting connected with jobs and letting us live it." While not pursuing a degree or career in politics, Meek still gained valuable skills, experience, and memories from her time in the nation's capital.
"I LOVED living in DC," Meek says. Some of her favorite memories outside of her office work were exploring the city throughout the semester. "When we got there it was cold and in the middle of winter. We took the Metro everywhere just to escape the North East wet cold as much as possible. As it started to warm up I realized that if I looked down the Metro tunnel I could see the next stop from my platform," Meek says. "One day I decided to walk the line above ground. I was amazed at how close things were. This allowed me to finally get a better understanding of where I was at all times in the city and not be afraid of getting lost."
Since graduation, Meek has worked in several healthcare positions in the Salt Lake area. Because of her national Hinckley internship, she felt prepared to take on a job post-graduation and navigate the workforce. Meek currently works as a Project Facilitator at the Huntsman Mental Health Institute.