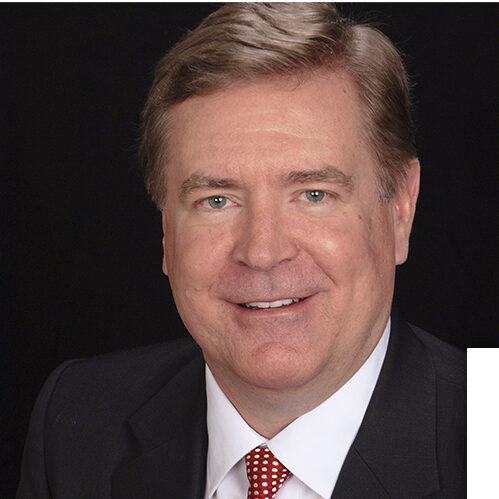 Alumni Spotlight
Mark Paul graduated from the University of Utah with a bachelor's degree in English Literature in 1987. He made the most of his time as a student, actively engaging in a number of programs and activities, including serving as the ASUU Student Body President, Sigma Chi Fraternity President, and President of the Young Republicans. Former Hinckley Institute Director R.J. Snow encouraged Paul to venture into national politics and connected him with the Hinckley director at the time, Ted Wilson. Paul would soon become deeply involved with the Hinckley Institute and complete two Hinckley internships over the course of his degree. He credits these experiences as some of his most meaningful as a student. His Hinckley internships allowed him to gain experience outside the classroom and taught him how to engage and interact with people from all around the world.
Paul first participated in a DC internship in 1985 which focused on the creation of international policy. He learned about how our government works—how it interacts with political leaders and implements national policy. A significant motivator for him was watching the Reagan administration and feeling inspired by its leadership. Paul remembers, "I was so excited, I literally could not wait to get on the ground in DC."  During his time in DC, he had the opportunity to visit a number of incredible sites including the White House, Senate chamber, and the embassies of Jordan, Israel, and the USSR. He also had the unique opportunity of attending several of President Ronald Reagan's second inauguration events. His time in DC provided great insight into how our government operates and interacts with other countries as well.
Once he returned to Salt Lake City from the capital, he continued his coursework and completed another internship in 1987 with Scruggs and Leavitt, where he was responsible for tracking and reporting on the Utah Legislature's work related to non-profit health care institutions. He was assigned to track and report on Utah Legislative activities and progress on nonprofit health care institutions. This legislative internship was especially impactful as it provided a foundation for how our healthcare system operates.
Paul's favorite memories from his time with the Hinckley Institute are of all of the friends he made, the mentors he met, and the unique opportunities he had during his internships. "I firmly believe that the experiences I had through the Hinckley rival most classroom experiences while an undergraduate," Paul says. "Getting out of the classroom and into the very places that we read about—we were learning and working first hand in each of them. How can anyone top that?"
Reflecting on the impact of his experiences, Paul credits his internship experiences for giving him knowledge on health policy that introduced him to the healthcare sector. Paul has gone on to have a remarkable career in the field of medical technology. He has worked in Paris as the Vice President of International and International Marketing for Boston Scientific, and today he serves as Global President of Stryker Neurovascular, where he has been for over 15 years. Stryker is the largest neuro surgical company in the world and has operations in 65 countries. Paul's internships helped him gain a global perspective and opened up his world view. His experiences helped prepare him to live and work in Europe and engage with people and offices from around the world.
"My Hinckley Institute internships taught me how to engage, understand, listen and interact with people around the world. It taught me how to get along with people who are very different from myself [and] gave me life changing, life enriching, and life informing experiences that brought value to my life then and still do today. They changed my life outlook and taught me how to learn and grow far beyond my classroom experiences. I would describe it as nothing short of "exceptional in every way one can measure.'"