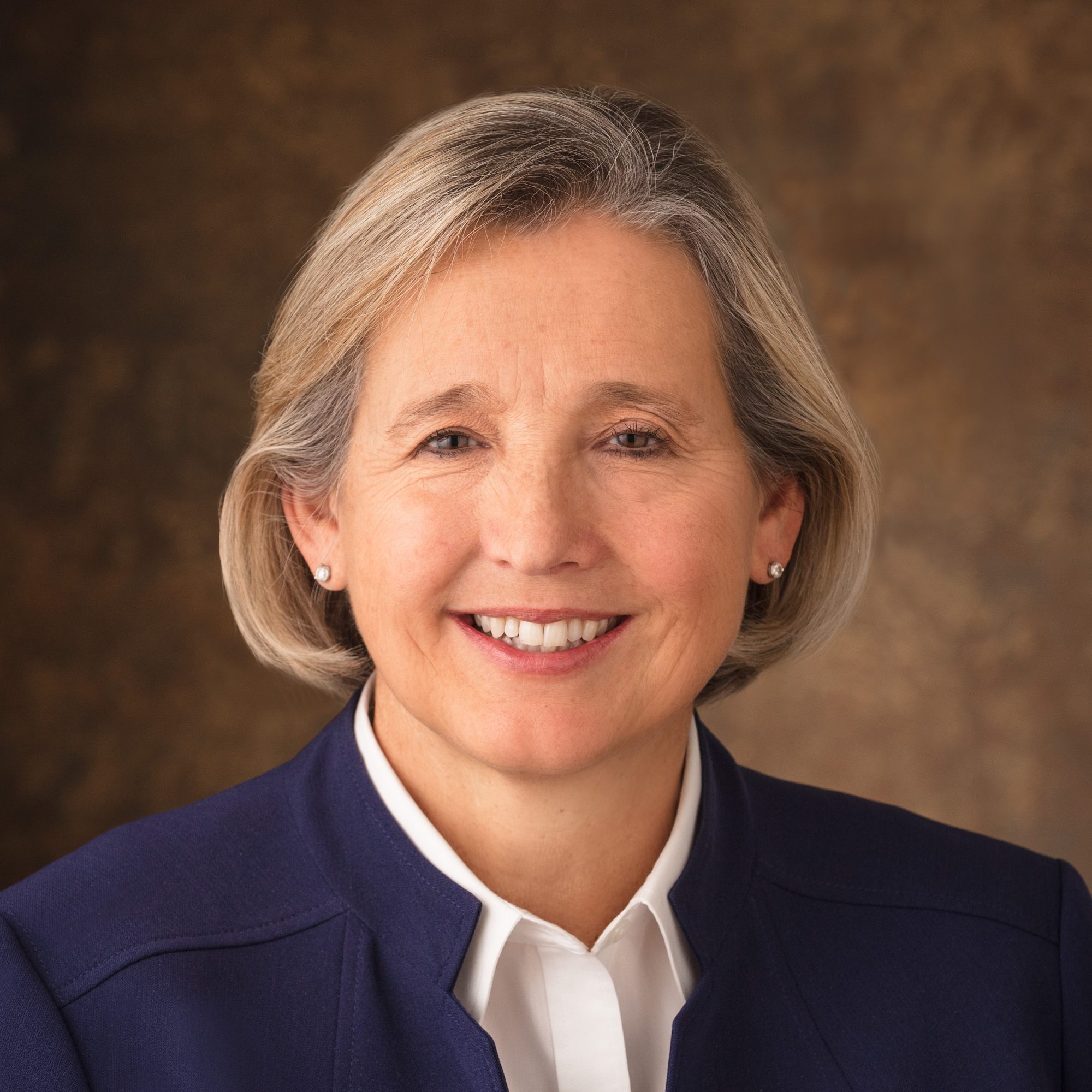 Alumni Spotlight
The name Natalie Gochnour carries gravitas and lends credibility and prestige to every project she is involved in. But before she was a leading expert on all things Utah, she was an eager student finding her way at the University of Utah. During her time at the university, Gochnour actively sought out experiences that would allow her to engage with political issues, community leaders and fellow students. After hearing about the Hinckley Institute from other students, Gochnour decided to see for herself if it was the right avenue for her to explore her various interests. Gochnour truly took advantage of the programs Hinckley has to offer and enjoyed several meaningful experiences prior to graduating from the University of Utah with a bachelor's degree in Economics in 1984, and a master's degree in 1988.
Gochnour completed two Hinckley internships during her time at the university, the first was in Washington, DC interning for Congressman Dan Marriott. She made the most out of her time interning in Washington, DC and had incredible experiences including attending Willie Nelson and Neil Young concerts, traveling to Harvard and meeting other students, spending substantial time at the National Portrait Gallery, and attending Ronald Reagan's birthday party at the White House.
Gochnour also completed a local internship with the United States Court of Appeals for the Fifth Circuit. She also served as a student host for Hinckley's Coffee and Politics series. She loved both of her internship experiences with the Hinckley Institute. "My internships shaped my interests and added to my abilities. I have a difficult time separating where my classwork ended and my internships began. Both contributed to my education."
Gochnour's Hinckley experiences steered her towards her true passion: economics. Since graduating, she has worked as the Vice President of Policy and Communications of Leavitt Partners, and as the Director of O.C Tanner. In 2013, Gochnour returned to the University of Utah and today serves as the Associate Dean of the David Eccles School of Business and Director of the Kem C. Gardner Policy Institute.
"My Hinckley connection was the highpoint of my undergraduate education. Nothing else even comes close. Each experience helped bolster my confidence. The lessons I learned compounded and gave me a solid foundation of experience as I entered the workforce."