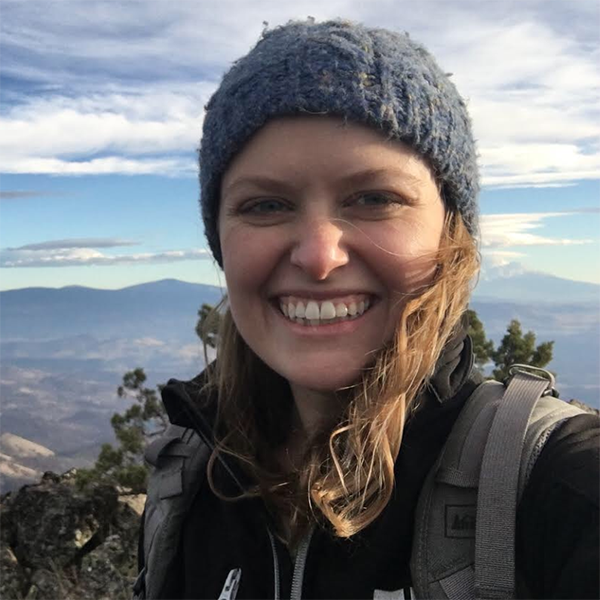 Alumni Spotlight
Rachel Wootton graduated from the University of Utah in 2015 with a major in political science and minor in earth science. As a student at the U, Wootton was involved in many of the different Hinckley Institute opportunities available to students including classes, forums, and internships. Wootton also worked closely with the Hinckley Institute's voter engagement initiatives through her student government positions. These experiences enriched her undergraduate education and would prove to be the essential stepping stones for her future career as a public servant.
In the summer of 2013, Wootton completed a national internship in Washington, D.C. with the Bureau of Land Management—an experience that would prove to be key in her professional development as she would later return to the agency after graduation. In addition to her national internship, she completed the Hinckley Political Forum Series class and participated in civic engagement outreach. Reflecting on her experiences with the Hinckley Institute, Wootton says, "The Hinckley Institute was a welcoming space for me to learn about and engage with important issues. I learned so much from attending classes, participating in forums, and, of course, completing my internship. I am so grateful for the opportunities I received through the Hinckley Institute."
Wootton was also involved with the Hinckley Institute's civic engagement programming. Through her role with the U's student government, she assisted with election night activities. One of her fondest memories is helping organize a student watch party for the 2012 election where students gathered to watch the election results while enjoying food, games, and trivia. Wootton recalls having a strong turnout for the event and was thrilled to help her fellow students engage in the political process while having a bit of fun.
After graduating from the U in 2015, Wootton returned to the Bureau of Land Management as a planning and environmental specialist. In this role, she built off her previous experience with the Hinckley Institute while supporting the Bureau of Land Management's web development, outreach, and legislation review in Washington D.C. After three years in this position, Wootton returned to Utah and now engages with the public on important natural issues every day as a public affairs specialist as a Bureau of Land Management Public Affairs Specialist in Moab, Utah. "The classes and coursework I completed through the Hinckley Institute have been very important in my career development," Wootton says. "Completing an internship through the Hinckley Institute helped me apply what I learned in my classes and on campus. After almost seven years I still work for the agency I interned with through the Hinckley Institute."