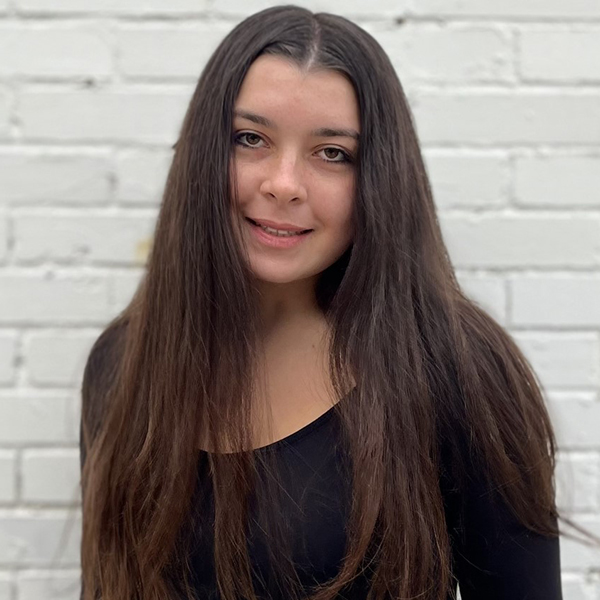 Alumni Spotlight
Whitney DeVries currently works at her dream job - as a Multimedia Manager and Correspondent for Diplomatic Courier in Washington, DC. The firm is a global affairs media network that connects the global public to leaders in international affairs, diplomacy, social good, technology, business, and more.
DeVries' introduction to this dynamic company came through her time as a student. Specifically, DeVries pathway to her current role began when she interviewed with the Hinckley Institute's National Intern program and had her resume recommended to the firm by Program Director Gina Shipley. This connection catapulted DeVries on an exciting adventure. She journeyed with a cohort of around 20 fellow students to the Nation's capital where they divvied themselves into suites within the centrally located Petworth apartments and set about their new lives for a semester as young professionals.
When asked to reflect on her current role, DeVries affirmed that this position could not have been achieved without her impactful Hinckley experiences.
DeVries completed two Hinckley internships while studying at the University of Utah. Her first internship, during her time as an undergrad, was a global internship teaching English in Ukraine with the International Language Program. The program was located in the cultural hub and capital city, Kiev which provided DeVries with an amazing opportunity to be immersed in a new culture and language.
DeVries graduated from the U in 2020, with a BA in English. She returned to the university to obtain a Masters in International Affairs and Global Enterprises, during which time she completed her second Hinckley internship. She interned with her future employer, Diplomatic Courier - a Global Affairs Media Network - in Washington, DC. DeVries loved getting to spend time with fellow DC interns and meeting new people, some of whom remain lifelong friends.
DeVries graduated with her masters degree in Spring 2022 and has worked for Diplomatic Courier ever since.
My Hinckley experience led me to the dream job I have today…I'm so thankful to Hinckley for helping set me on this path!