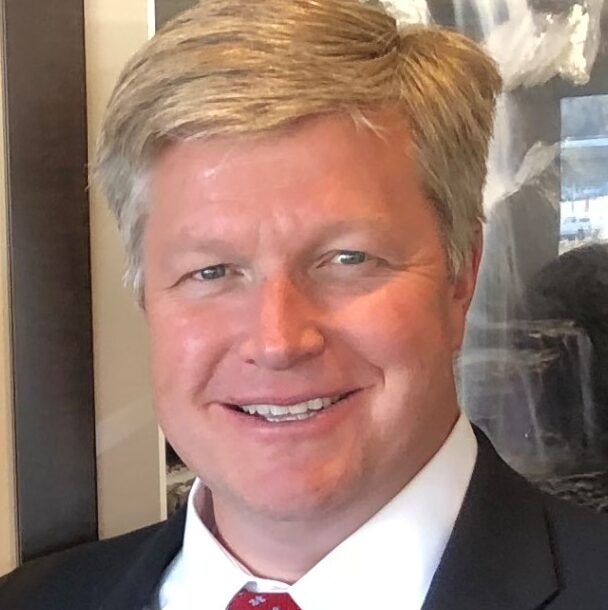 Alumni Spotlight
When Darin Gilson reflects back on his time at the University of Utah, his experiences with the Hinckley Institute immediately stand out.
Since graduating over 30 years ago now, I don't remember too much at this point about the various classes I took, but I have distinct and fond memories of my Hinckley experiences.
During his time at the U, Gilson participated in two Hinckley experiences. He completed an internship in DC with the Pragma Corporation, an organization that manages international development projects for US AID. Gilson helped plan and participate in a two week tour for 100 students from Guatemala to visit key cities and landmarks on the East Coast. Gilson had a fantastic time during his internship, and in particular, was rather fond of his transportation in DC.
My boss had a motorcycle that she did not use, and she asked if I would like to use it while I was back there.  Of course, I said YES!, and then commuted around DC every day on a Honda 450 road bike.  
In addition to his internship, Gilson served as a student host for the 'Coffee & Politics' series at the Hinckley. Gilson assisted with arranging speakers, promoting the events and moderating the weekly discussions.
My Hinckley experiences were a key part of my undergraduate education at the University of Utah, and gave me real-world opportunities and insights to compliment the things I learned in the classroom.  These experiences also provided me with great access to wonderful leaders, mentors and role models to help guide my future pursuits.  
Darin Gilson graduated from the University of Utah in 1992 with a BA in Political Science, a  BS in Economics, and a minor in Spanish. He went on to receive his MBA in 1996 from the Wharton School at the University of Pennsylvania.
Since graduating, Gilson has worked as a consultant with McKinsey & Company, and served as the President and Chief Operating Officer of Campus Pipeline. In 2003 he founded Banyan Ventures, a private equity firm that partners with entrepreneurs to help their companies grow into valuable and sustainable enterprises.
My Hinckley experiences helped provide confidence, leadership, and differentiation that helped in my admission to graduate school, and also provided strong seasoning and perspective for my subsequent business career.