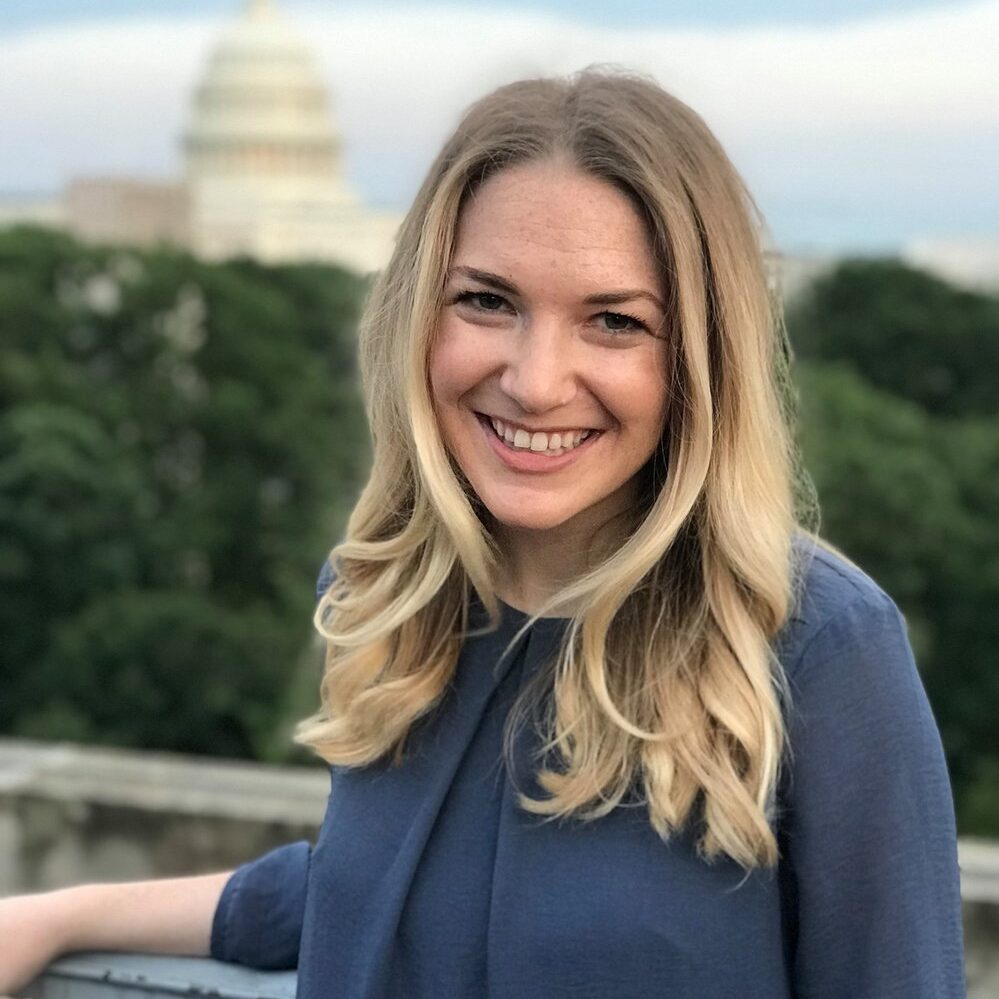 Hunter Howe still remembers receiving her very own business cards after being accepted into the National Internship Program at the Hinckley Institute. Those business cards represented the culmination of hard work and determination as the Hinckley Institute was one of the main reasons Howe decided to attend the University of Utah in the first place. Howe truly gained the full Hinckley experience as a University of Utah student. In addition to completing two national internships, one with the Democratic National Committee and one with the White House, she also participated in the John Price Think Tank, took the Forum Series class and worked as one of the editors of the Hinckley Journal of Politics. Howe gained many skills during her internships and her experiences helped give her the confidence to speak up in class after returning from DC and the assurance that she was capable of pursuing her passions and interests.
My internships helped me believe I belonged in the room.  As I took upper-level courses during my junior and senior years, it was easy to be intimidated by my incredibly intelligent classmates. These skills helped me develop the confidence to speak up in class and approach professors with my own thoughts on the class material...Finally, these experiences taught me to never count myself out of experiences or jobs or tell myself "no" before anyone else does. 
While her internships were incredibly impactful, Howe also learned so much from her other Hinckley experiences.
My Hinckley classwork and journal experience opened my mind to new ideas and world issues. I learned so many new insights through the different lectures and the John Price Think Tank and so much of what I learned influenced how I approached classwork, reading materials, and developing ideas for papers and eventually my Honors Thesis.
Howe graduated in 2017 with a B.S. in Political Science and a Minor in Modern Dance. She went on to attend law school at Georgetown and currently works at the Montana Supreme Court as a Law Clerk. Her Hinckley experiences greatly influenced her decision to attend law school and helped her cultivate a network of friends and colleagues.
 Without my Hinckley internship experiences, I would not have had the confidence to apply to law school or think that I was capable of succeeding in such a rigorous academic program. Through my Hinckley experiences, I learned how to make the most of my professional relationships and networks and had the opportunity to meet incredible people in Washington. These skills and relationships helped me land dream jobs and internships during and after law school. Finally, I met an incredible network of amazing and intelligent people who remain close friends and professional sounding boards today, and we all started at Hinckley!