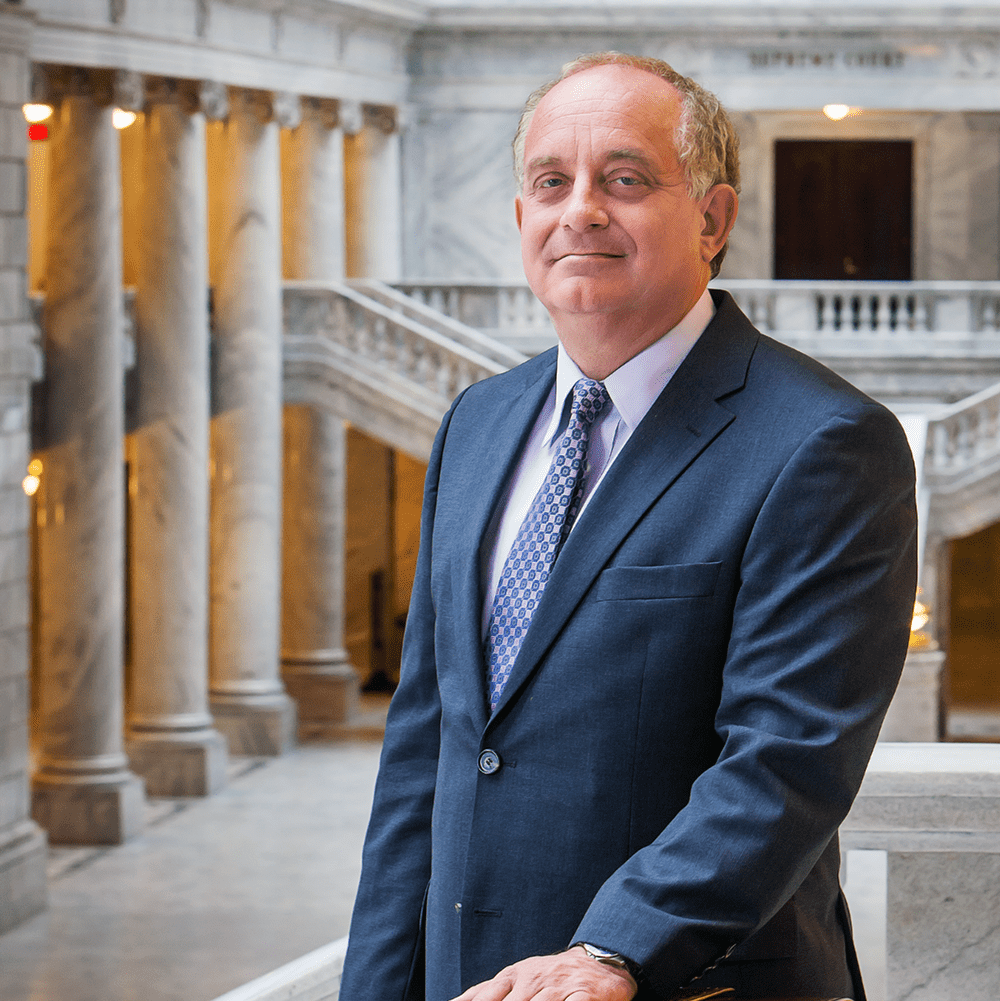 Alumni Spotlight
Frank Pignanelli found a passion for politics and campaigns at the Hinckley Institute while studying at the University of Utah. In addition to attending numerous Hinckley forums and taking a Hinckley class taught by former Governor Scott Matheson, Pignanelli participated in several campaign internships, including a 1979 city council campaign and a 1980 US Senate race, and completed a Legislative Internship during the 1981 Utah General Legislative Session.
Pignanelli graduated from the U in 1981 with a BA in History and went on to obtain a JD from the U's law school in 1984.
The campaign tactics learned throughout his many Hinckley experiences proved to be invaluable as Pignanelli began his legal and public affairs career. 
 I learned how to communicate complex matters with effective messaging. Furthermore, most of the individuals I interacted with during my internships are still very close friends with me today. My education would not be complete without the Hinckley Institute. I will forever be grateful. 
Pignanelli has built an impressive career since leaving the U - he was one of the youngest Utahns ever elected to state office and served in the House of Representatives for 10 years, 6 of those years serving as the Democratic Minority Leader.
He practiced law in general litigation until 1993 when he was appointed Vice President and General Counsel of BlueCross BlueShield of Utah. 
He is currently senior partner with Foxley & Pignanelli, one of Utah's premier government relations and public affairs firms.
In addition to these impressive accomplishments, he writes a Sunday column for the Deseret News and is a frequent speaker and political commentator throughout the state.