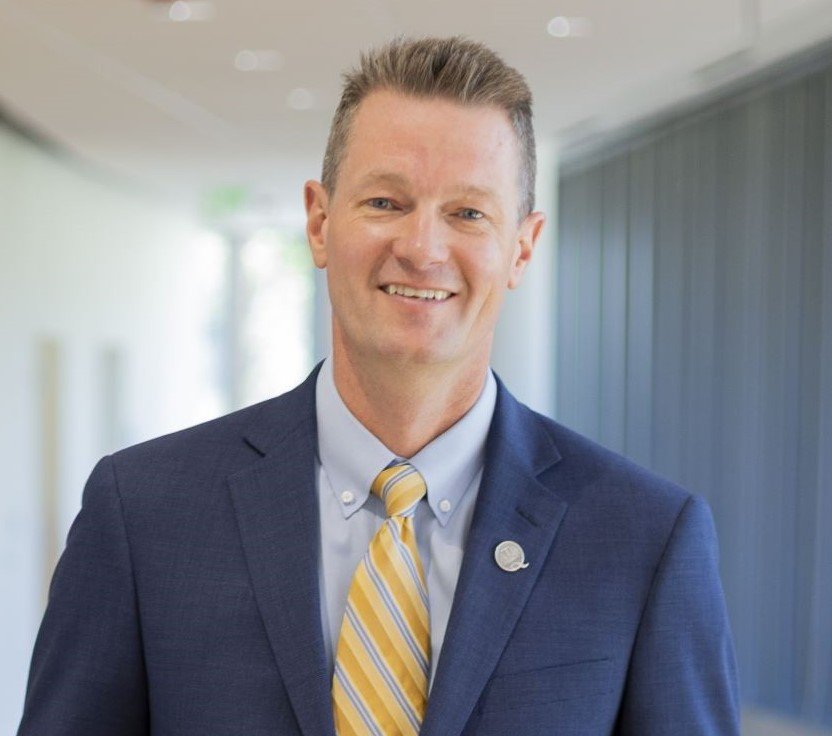 Alumni Spotlight
Todd Allen has enjoyed an impressive career in the medical field for almost 30 years. His Hinckley internship during his undergraduate experience at the U was instrumental in setting him on the right path as it helped him understand how science and policy intersect and solidified his determination to attend medical school.
Allen remembers attending many Hinckley forums as an undergrad, but his favorite Hinckley experience was undoubtedly completing a DC internship! He traveled to DC in the summer of 1990 with about 10 other Hinckley students and interned for the National Science Foundation. At the time, Hinckley interns were housed in apartments located in Alexandria, VA.
It was there that I was first exposed to the intersection between science, public policy and funding and it gave me an incredible opportunity to learn. In retrospect, I think it catalyzed a big part of my career.
In addition to his fantastic internship experience in DC, Allen remembers utilizing the weekends to travel with friends up and down the east coast. They visited Maine, Maryland, Delaware, Virginia, the Carolinas, Massachusetts and Pennsylvania. They had an absolute blast on their travels and still talk about those experiences to this day.
Allen graduated from the U in 1991 with a BS in Chemistry. He continued with his studies and attended medical school at the U's School of Medicine, graduating with an M.D. in 1995.
The experience with the Hinckley Institute and the National Science Foundation… opened my eyes to the role of government institutions in the progression of scientific discovery and the spread of that knowledge. Without a doubt, that summer internship was one of the highlights of my undergraduate years. The University of Utah is lucky to have such a great tradition on campus and for the Hinckley Institute to have such a great track record of success. I am incredibly proud that my daughter, will be able to serve as a Hinckley intern this summer. The tradition continues!
Allen spent nearly 20 years working for Intermountain Healthcare, focusing on research, teaching, improvement science and leadership. He has authored and co-authored over 50 peer-reviewed studies and has been awarded numerous national grants from the NIH, PCORI and other federal organizations. He currently serves as the Senior Vice President and Chief Quality Officer at the Queen's Health System and is happy to call Honolulu, Hawaii home.