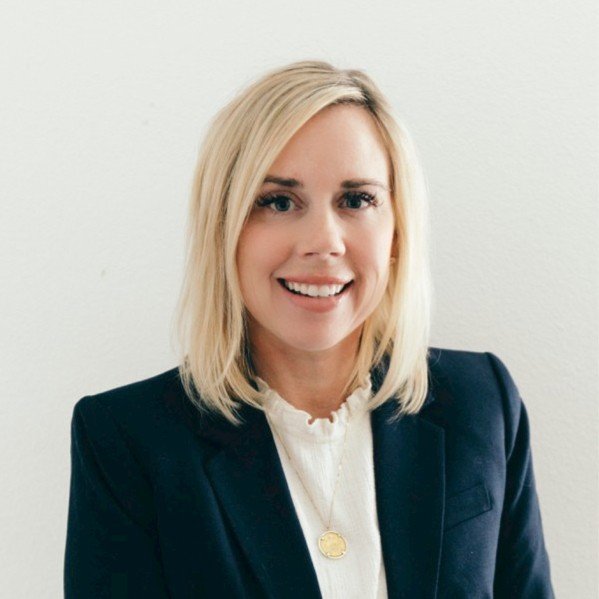 Alumni Spotlight
The Hinckley Institute brought opportunities for travel and new experiences to Sara Parry Ward's life. The chance to participate in an internship in Washington, DC meant a chance to explore an intellectually and socially stimulating world outside her hometown.
In the fall of 2000, Ward participated in the Hinckley's National Internship Program. She landed a spot in the highly coveted White House internship. Her work within this historic institution was in the office of the Social Secretary, Capricia Panavic Marshall. At the time, Marshall was Deputy Assistant to then President Clinton and White House Social Secretary. Ward remembers having the opportunity to participate in numerous fun events.
As an intern in the Social office during the last months of Clinton's administration, we spent a lot of time organizing events in and on the White House grounds. This included the Kennedy Center Honors, political impacts: bill signings, and other events... oh and of course the pardoning of the turkey at Thanksgiving.
Ward loved her experience in DC and treasures the time she got to spend in the White House.
My favorite memory is just a collective feeling of being able to walk the halls of such a historical building, watching first-hand what goes into an election (Al Gore was campaigning for president while Hilary Clinton was campaigning for Senate). Bantering with the secret service at arrivals for events, building relationships with individuals from so many different backgrounds.... constantly learning and absorbing everything.
Although Ward did not end up in the world of politics, her Hinckley experience provided her with a clearer understanding and perspective of her future.
Living and working in Washington DC opened my eyes to possibilities, knowledge and cultural understanding. I knew that I wanted to be a "citizen of the world" as they say, and educate myself regardless of what my profession ended up being.
Ward graduated from the U in 2002 with a BS in Finance and has worked in the accounting field ever since. She has worked for PricewaterhouseCoopers for 20 years, and currently serves as a Director. Her Hinckley experience provided her with a knowledge and appreciation of the intricacies of political affairs and the importance of being more connected, which serves her well as her career continues to involve working with global teams and understanding financial markets from around the world.