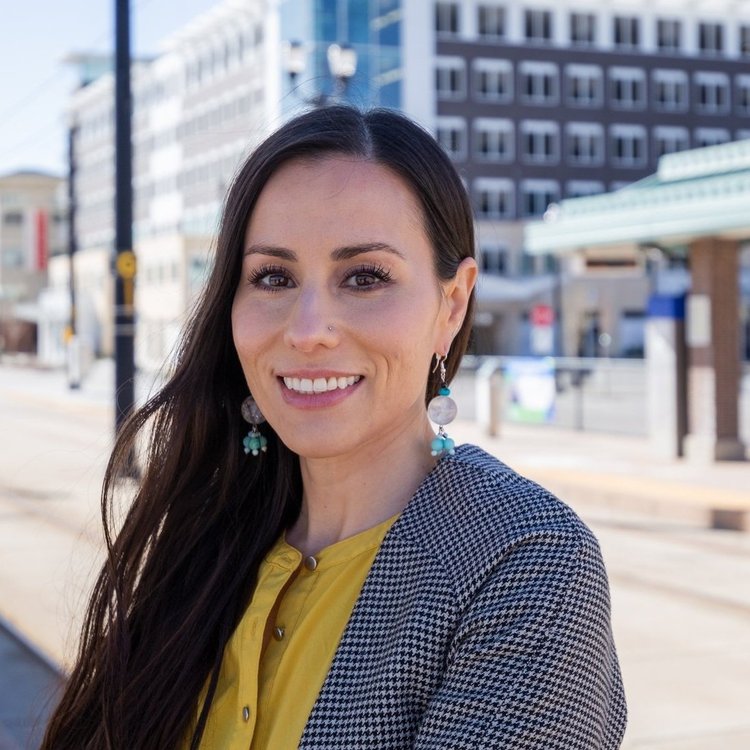 Alumni Spotlight
Yvette Romero's path to a life of public service began long before her time as a University of Utah student. While growing up, Romero saw firsthand the hardships and limited resources available to immigrant and first-generation Mexican American relatives and neighbors.
Their experiences…are a constant reminder of my responsibility to ensure that generations to follow have access to the opportunities and resources they need to live full and enriching lives. I feel a great sense of duty to confront systems of oppression and to mobilize for change that is worthy of future generations and the planet.  
Her passion and dedication to helping others was strengthened during her time at the University of Utah. Romero was involved with M.E.Ch.A. (Chicanx Student Movement Association), Center for Ethnic Student Affairs, Honors Social Justice Scholars and a student body campaign. Romero became involved with the Hinckley Institute after a political science professor suggested she apply for a legislative internship. Romero interned with Rep. Duane Bourdeaux (D) and the experience helped her to gain further insight into state governance and policy making and led to further internships through the Hinckley.
Following her legislative internship, Romero completed a D.C. internship with Latino Leaders Network and Ibarra Strategies, as well as a global internship with Maitri India in New Dehli. These internships helped Romero to gain a greater understanding of how community engagement works at a state, national and international level.
My experience at the Utah State Legislature gave me insight into the law-making process and the unique political landscape for a Democrat in the State of Utah. I also gained a life-long mentor. From my experience in DC, I gained experience in networking with high-profile leaders in the Latinx community and the complexities of advocacy at the congressional level. Lastly, from my experience in India, I gained an appreciation for universal needs and cultural humility. I also gained an understanding of the complexities of international social work.
Romero graduated in 2009 with an Honors Bachelors of Undergraduate Studies in Social Justice Education and Community Based Research and again in 2012 with a Master's Degree in Social Work with an emphasis on forensic social work. She currently works as an Assistant Professor in the College of Social Work at the University of Utah and is the founder of Madre Tierra Counseling & Consulting which provides mental health services to the community and consulting to organizations to support post-traumatic organizational growth. She is also currently running for Granite School Board. Romero's Hinckley experiences strengthened her devotion to public service and influenced her decision to run for public office.
Each of my internship experiences increased my understanding of public service and introduced me to someone who continues to mentor me. From each of my mentors, I have learned the responsibility of leading with compassion and integrity.