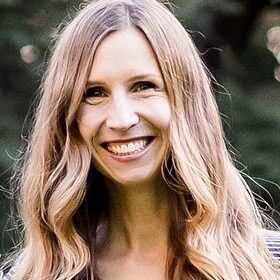 Alumni Spotlight
When Susie Christensen began college at the U as an English major, she did not envision herself working in government. However, her experience in Washington, D.C. changed her focus and career path. Christensen's D.C. Hinckley Institute Internship truly changed her entire career trajectory and she has spent nearly 20 years building an impressive career working in government at the local and federal levels.
My time as a Hinckley Institute intern in DC gave me a perspective of future possibilities that I hadn't previously envisioned, and really helped me focus my undergraduate studies.
Christensen participated in the Hinckley Institute's D.C. internship program in the fall of 2003 and worked with the Campaign Legal Center. Having the opportunity to work for a non-profit organization that was deeply immersed in political issues and engaging in the real-world application of our government systems gave Christensen a newfound passion for politics.
Not only did she love her internship, Christensen loved the entire experience of living in Washington, D.C. 
My favorite memory from my internship was probably when I got to attend a Supreme Court oral argument about an issue my internship was involved in. It was incredible to hear the arguments first-hand and watch the Supreme Court Justices in action! I also loved the opportunities I had to tour the U.S. Capitol building, the Library of Congress, and the White House. My favorite memories in general, however, were just the daily happenings of living in a big, busy city for the first time, and the adventures I had with my fellow interns navigating and exploring such an exciting place.
After she returned to the U, Christensen took more Political Science courses and ultimately added it as a second major.
Christensen's D.C. internship impacted her greatly and changed the course of her career. After graduating from the U in 2004 with a BA in English and a BA in Political Science, she landed a job with a federal government consulting agency in D.C. After working in the federal government for a few years, she transitioned to working in local government in San Francisco where she currently serves as a Senior Emergency Planner.
In addition to the impact on her professional life, Christensen's D.C. experience also had a great impact on her personal life - she met her husband through one of her D.C. roommates whom she is delighted to not only have as a lifelong friend but also as her sister-in-law!