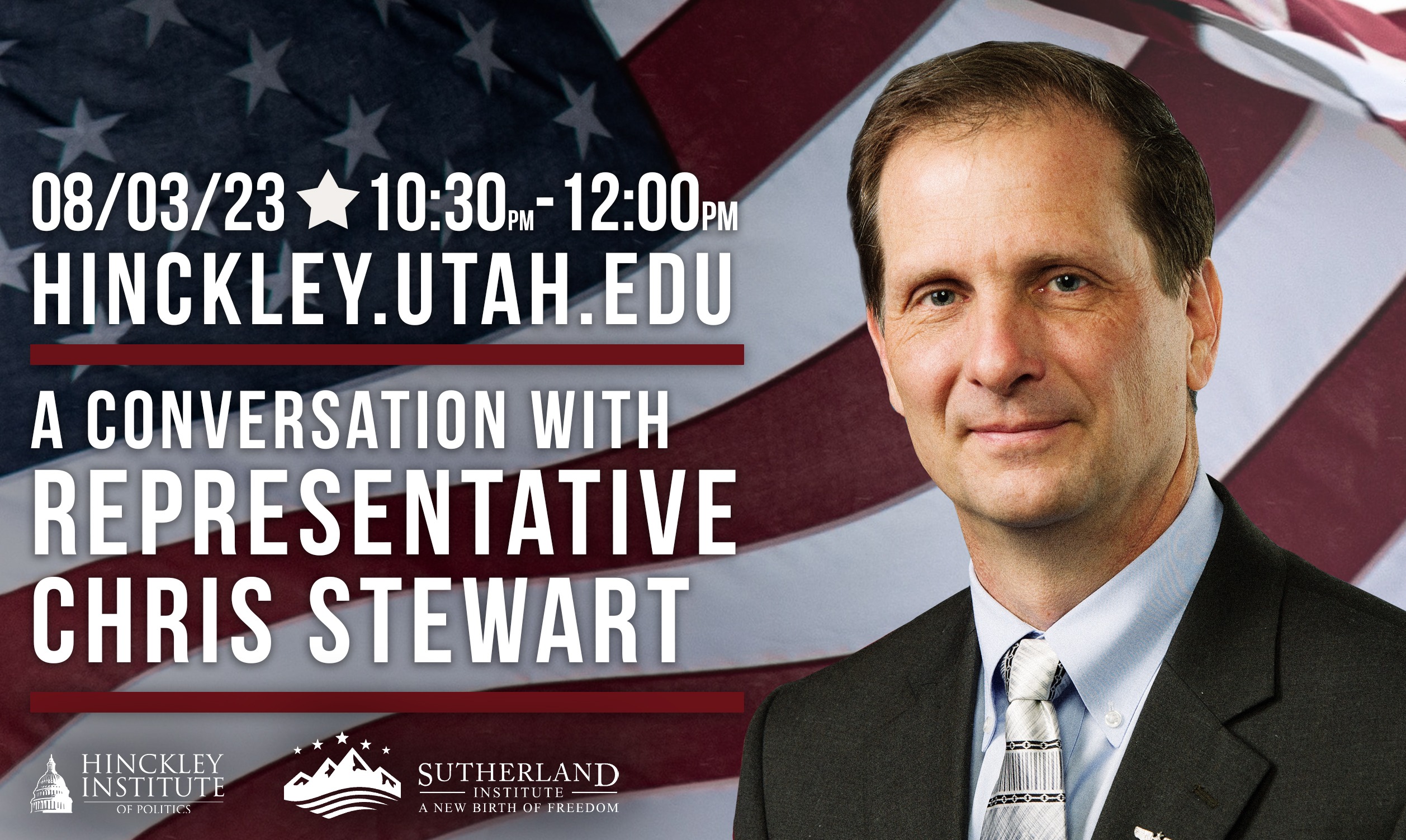 Thursday, August 3, 2023
10:30 - 12 PM
Hinckley Institute of Politics,
260 South Central Campus Drive,
Room 2018,
Salt Lake City, UT, 84112
United States
This event is presented as part of the Sutherland Institute's 2023 Congressional Series.
Come hear from Congressman Chris Stewart at this special Hinckley forum. As Rep. Stewart nears the end of his time in Congress, he will reflect on his service to the 2nd District and discuss what he hopes to see in the future.
Following Congressman Stewart's remarks, there will be an expert panel discussion on the present state of Congress.
Panelists: 
Jim Curry - Professor of Political Science, University of Utah
Christine Fairbanks - Education Policy Fellow, Sutherland Institute
Moderated by: 
Nic Dunn - Vice President, Strategy & Communications, Sutherland Institute
COSPONSORED BY THE SUTHERLAND INSTITUTE
The Hinckley Institute neither supports nor opposes the views expressed in this forum.