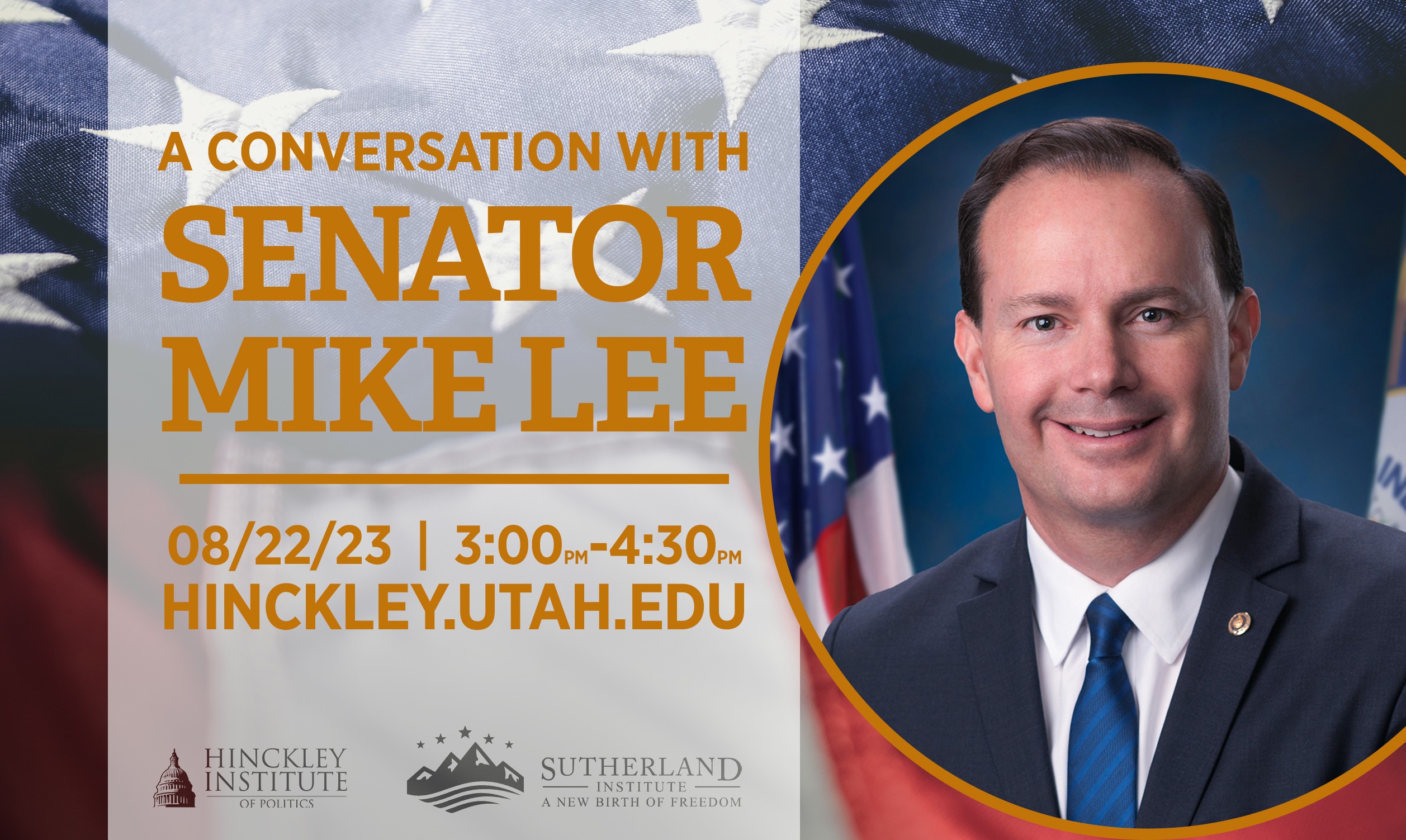 Tuesday, August 22, 2023
3:00 - 4:30 PM
Hinckley Institute of Politics,
260 South Central Campus Drive,
Room 2018,
Salt Lake City, UT, 84112
United States
This event is presented as part of the Sutherland Institute's 2023 Congressional Series.
Come hear from Senator Mike Lee at this special Hinckley forum. The Senator will offer remarks on the role of government and discuss how the government can better serve its people. He will explore a range of topics, including federalism, separation of powers, regulatory reform, and more.
Following Senator Lee's remarks, there will be an expert panel discussion.
Panelists: 
Michael Dichio, Assistant Professor of Political Science at the University of Utah

Bill Duncan, Sutherland Institute Constitutional and Judicial Fellow
Moderated by: 
Nic Dunn, Vice President of Strategy & Communications at the Sutherland Institute
COSPONSORED BY THE SUTHERLAND INSTITUTE
The Hinckley Institute neither supports nor opposes the views expressed in this forum.