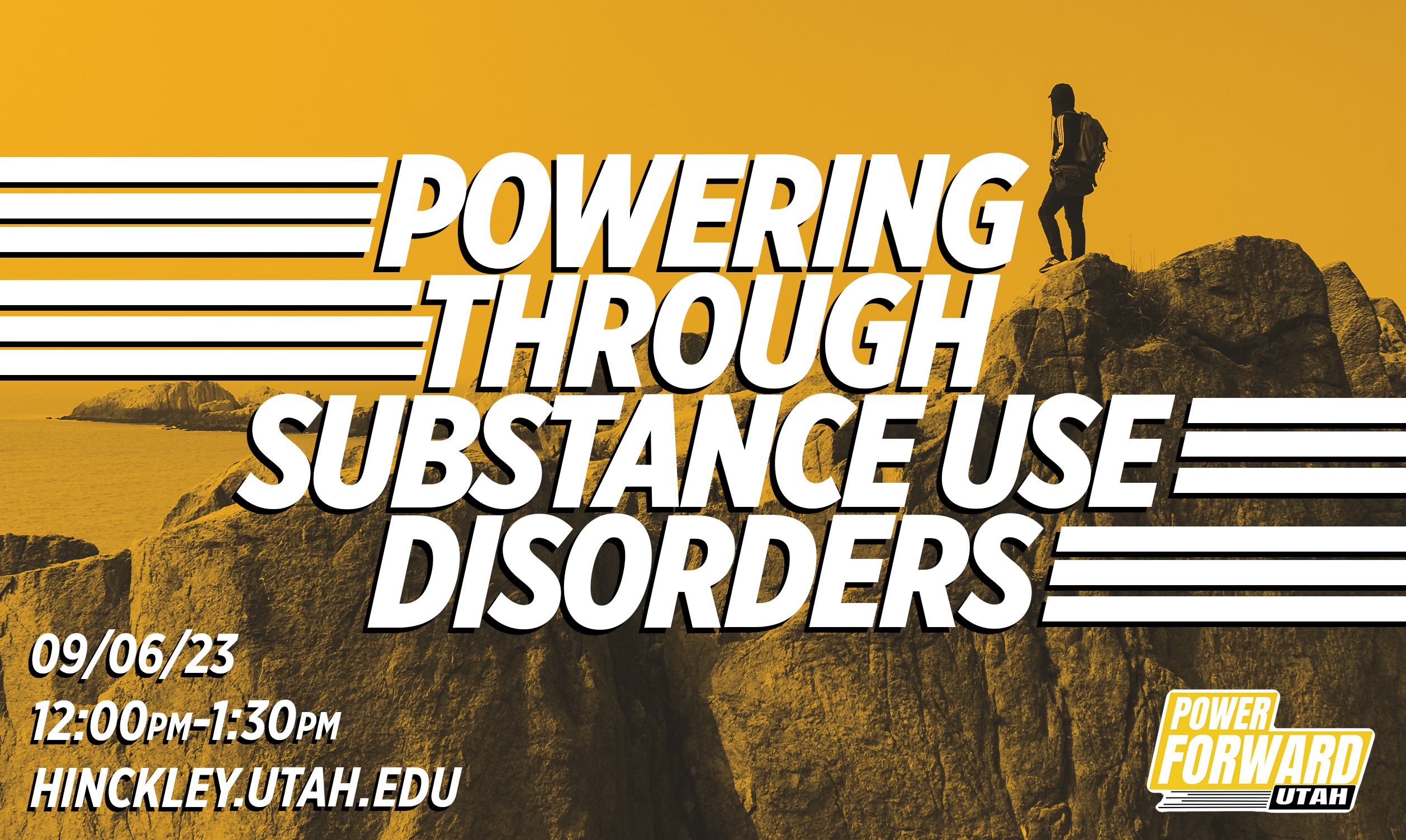 Wednesday, September 6th, 2023
12:00 - 1:30 PM
Hinckley Institute of Politics,
260 South Central Campus Drive,
Room 2018,
Salt Lake City, UT, 84112
United States
Millions of Americans live with substance use conditions. These individuals--many of whom are our friends, family, and neighbors--should not be treated as criminals but as humans who need support finding a meaningful life in recovery. Advocates across the country are working to confront this issue on several fronts. At this Hinckley forum, you will hear from some of the treatment professionals, policymakers, and other innovators who are addressing substance use disorder in Utah.
Panelists Pt I: 
Karl Lieb - Salt Lake City Fire Chief
Senator Jen Plumb
Representative Ray Ward
Panelists Pt II:
Ian Acker - Founder & Executive Director, Fit To Recover
Mary Jo McMillen - Executive Director Utah Support Advocates for Recovery Awareness (USARA)
Shawn McMillen - Executive Director, First Step House
Moderated by: 
Tiffany James - Founder and Vice President, Power Forward Utah
COSPONSORED by Power Forward Utah
The Hinckley Institute neither supports nor opposes the views expressed in this forum.