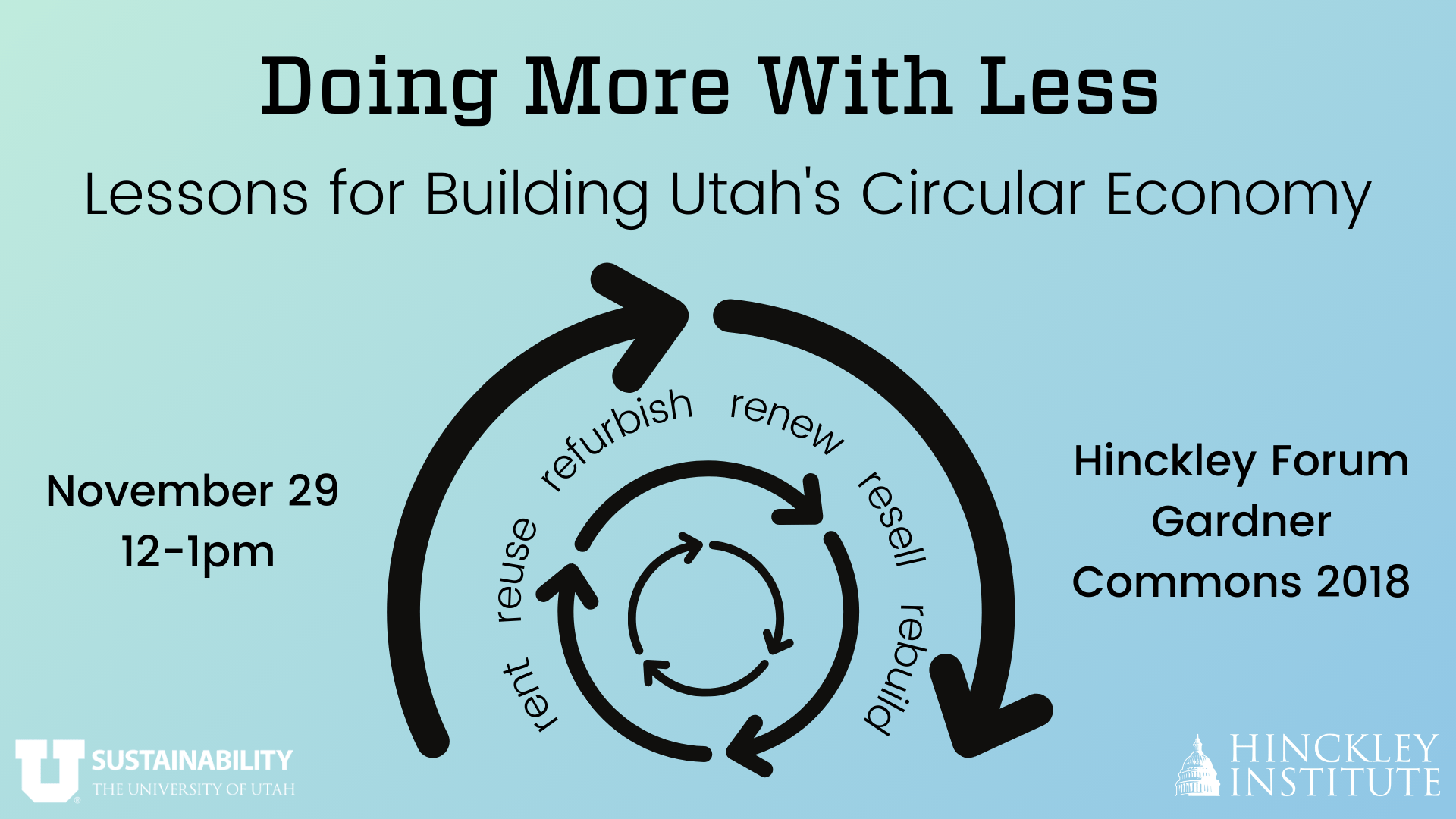 Wednesday, November 29, 2023
12- 1 PM
Hinckley Institute of Politics,
260 South Central Campus Drive,
Room 2018,
Salt Lake City, UT, 84112
United States
Forum offered online and in the Hinckley Institute caucus room - Room 2018, Gardner Commons.
In a world of finite resources such as water, minerals and land, extending the life-cycle of all the materials we use is essential to serving a growing population and upholding standards of living. Join us for our upcoming Hinckley Forum in Gardner Commons 2018 from 12-1 p.m. to hear from experts across different industries talk about how they are implementing the principles of a circular economy and promoting responsible resource use in our institutions and cities.
Guest Speakers
Ben Whiteman, Circularity and Sustainable Manufacturing at GE Digital Product Manager

Celia Peterson, Environmental Sustainability Project Manager at Park City Municipal Corporation

Elizabeth Barrett, Procurement Manager at Wasatch Resource Recovery
COSPONSORED BY THE UNIVERSITY OF UTAH SUSTAINABILITY OFFICE
Pizza will be distributed to attendees at the beginning of the event. Please plan to arrive at the venue promptly.
The Hinckley Institute neither supports nor opposes the views expressed in this forum.