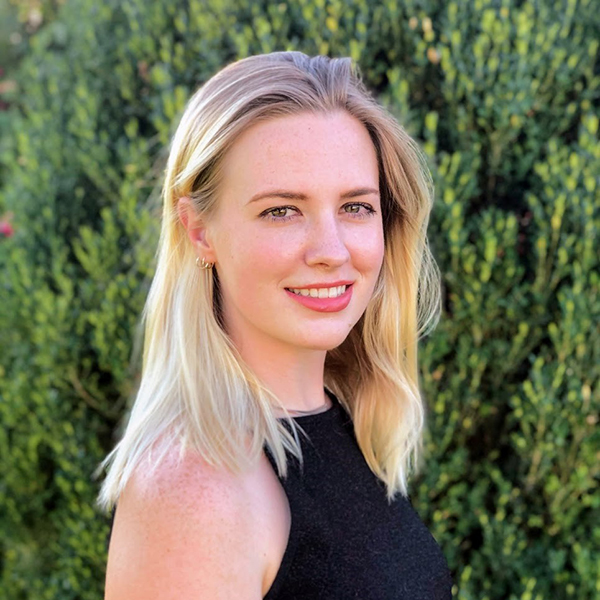 Alumni Spotlight
Elise Scott did not always envision herself pursuing a career in politics and public service, but she found this path at the University of Utah. Scott chose to study political science and communications because she wanted degrees that would help her define her core values, advocate for solutions based on those values, and provide her opportunities for rigorous debate. During her time at the U, she was extensively involved on campus—she wrote for The Daily Utah Chronicle as Opinion Editor, joined the U of U College Democrats, and volunteered on several state House campaigns—before graduating in the fall of 2020. For all her outstanding academic achievement, extracurricular involvement, and dedication to public service, Scott was awarded the Harry S. Truman Presidential Scholarship for Utah in 2020.
Scott heard from several older students that the Hinckley legislative internship was a "legendary gauntlet" in which interns received the best practical political education of their college experience. Eager to learn, she signed up and experienced exactly that as she worked closely with former Representative Patrice Arent. As a legislative intern, Scott researched and tracked legislation, wrote weekly constituent newsletters, prepared binders for committee assignments, met and collaborated with constituents, and managed Rep. Arent's schedule. Though she had only a cursory understanding of the legislative process when I she began, by the end she understood how to read a bill, track legislation, attend committee meetings, and navigate the rhythm of the House and Senate floor. "My legislative internship was a deeply empowering experience," she says. "Through my internship, I developed strengths and interests, and gained enough skills to feel comfortable applying for a variety of positions. Even now, I continue to lean upon memories of feeling challenged by the session as a comforting frame of reference for post-graduate life."
After having such an amazing experience during her legislative internship, Scott wanted an opportunity that felt out of her comfort zone. This led her to apply through the Hinckley Institute for the Oxford Consortium for Human Rights a few months later. This experience gave her the opportunity to apply the political lessons she learned in Utah to a global issue like human migration. She also took the consortium as an opportunity to come out of her shell and share personal stories about how her community and life experiences shaped her politics. She found it inspiring to visit Oxford, study in such a beautiful and historic institution of learning, and connect with passionate educators from both the US and UK.
As she reflects on her time at the U and Hinckley experiences, she says that the friendships with other Hinckley interns were among the most rewarding aspects of her undergraduate experience. One memory of her Hinckley experiences sticks out to her in particular: "I often think back to a specific mock interview the Hinckley team set up to help me prepare for the Truman scholarship. After an hour or two of grilling me on some controversial and convoluted aspects of my application, Jeff Merchant declared me 'unflappable' and wished me luck. I was touched that so many people had assembled, read my work, and took me seriously enough to deliver a challenging panel. Winning the Truman was huge for me, but I often think back fondly on this moment when I had not yet attained that security and validation of the scholarship and the Hinckley still believed in me anyway."
Scott sees the Hinckley Institute as having been an essential part of her college experience. "Before connecting with the Hinckley, I only engaged with local politics through social media or sporadic community events," she says. "I worried that I wouldn't properly understand Utah politics without a focused approach, and went to the Hinckley for help finding internships, networking events, and volunteer opportunities. Their mentorship offered a level of sophistication and connection for students that I couldn't find anywhere else. The Hinckley not only provided me with opportunities, it provided me with the mentorship necessary to understand my path and to take chances. I will be forever grateful for the time I spent with Rep. Arent, who taught me more about public service than anyone. I am also thankful for the Hinckley team for coaching me through the Truman Scholarship application process and devoting so many hours to editing my application and setting up mock interviews. These experiences allowed me to move to DC, find an interesting job, and qualify for better grad programs."
Scott now lives in Washington, DC where she plans to begin her career and eventually attend graduate school. She currently works as the Special Assistant to Senior Leadership at the Bipartisan Policy Center, a Washington, DC-based think tank that fosters bipartisanship and works with elected officials, business and labor leaders, academics, and advocates to craft effective policy solutions. In this position, she works closely with BPC senior leadership, supporting their initiatives and priorities across the organization